Early in 2020, the Reserve Bank of Australia (RBA) Governor Philip Lowe cautioned loyal customers of banks and mortgage companies to shop around instead of sticking with their old firm. There's this thing called loyalty tax that has been taking an extra $1,000 a year in interest payments.
So, what exactly is loyalty tax? Is there any way for you to avoid paying it? If you would like to know the answers, this blog post is for you. Here's everything you need to know about loyalty tax.
What is Loyalty Tax?
First off, although it has the word "tax" in it, loyalty tax does not have anything to do with the Australian Taxation Office (ATO). We have always had this belief that being a long-term customer has many perks, including getting better deals. But in reality, there's the loyalty tax, which is the tax you pay to a bank, insurance company, or service provider for being a loyal customer.
It surely does not sound appealing at all. In a perfect world, we're supposed to get enticing offers, so we stay with the same company and continue availing their products. Unfortunately, it is not the case in mortgage and banking. Instead, long-term clients have to pay a higher fee while new customers are given discounts.
In 2019, the RBA cut the official cash rate by 0.25 per cent for the third time in just a few months. But the four big banks did not pass on the full rate cut to their customers – similarly for the third time as well.
Treasurer Josh Frydenberg discussed the particular matter with the Australian Competition and Consumer Commission (ACCC). And among other things, the ACCC raised the concern about loyalty tax.
Frydenberg believes that banks profit off customers choosing to remain faithful to one company. Rather than being grateful, the banks and other financial institutions give higher interest rates to loyal clients. One reason is the security that rests in the knowledge that the customers will not switch to another bank, mainly because they do not have the time or are not inclined to.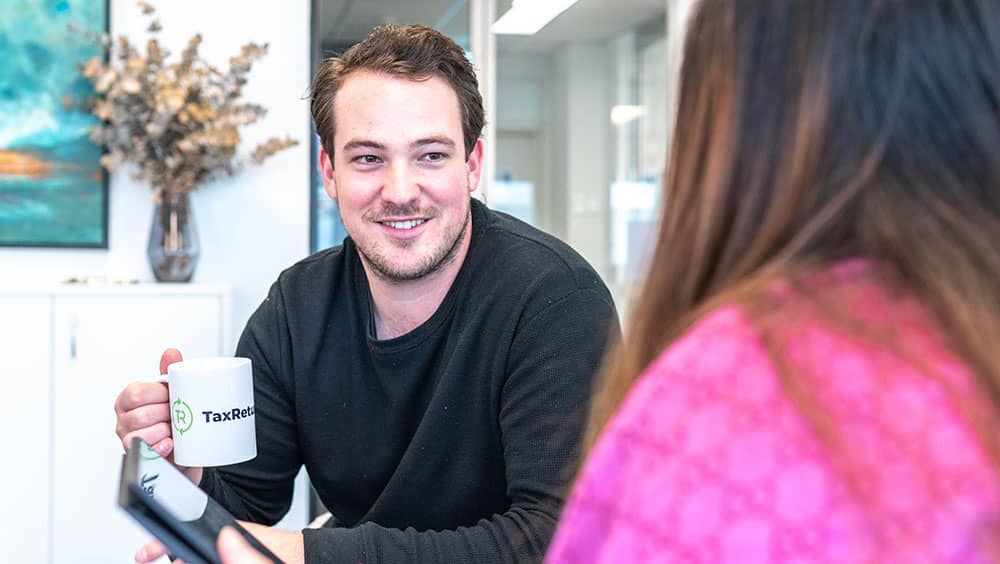 What about Smaller Lenders?
Loyalty tax does not just exist with the big four. Even small and medium-sized financial organisations charge a loyalty tax to their existing customers while offering lower rates to new ones. Before the mentioned RBA cut in 2019 above, lenders used to charge 63 basis points against the average loyalty tax. Meanwhile, the big four only charged 47 basis points.
A year before that, non-big four banks would add 60 basis points on average for their loyalty tax while the big four charged 48 basis points. These figures show that small and medium lenders steadily increased the loyalty tax that they impose on existing customers. It is a strategy that allows maintaining returns while attracting new customers, which is crucial in a competitive financial landscape.
Nevertheless, the treasury numbers showed that the big four still earn more despite the higher rates from other lenders. It's not surprising since they have about 75% market share when it comes to home loan customers. Because they do not pass the rate cut in full, this delaying tactic gives them almost $570 million in revenue.
How Much are You Paying for Your Loyalty Tax?
RBA Governor Philip Lower said that the RBA, along with the Australian Prudential Regulation Authority (APRA), found that owner-occupier loan customers pay an average of 3.64% when they have been with the bank for at least four years. Meanwhile, new customers pay 3.23% on average.
If you have a $400,000 home loan, the 0.41% difference adds $1,634 to your interest in the first year. Note that this sample rate is based on the difference between existing and new customer rates, considering the principal and interest payments for a loan term of 30 years.
What Should You Do?
Price discrimination is nothing unusual. It is not illegal, as well, not just in finance but almost everywhere else. For example, there is an unspoken familiarity that you could sit beside someone on a plane who paid a much lower price than you did.
Banks and other sectors profit off customers, particularly their inertia. It is up to the people to do something about it. So what must you do?
If it has been a while since you took out your home loan, one of the first things you may want to do is to negotiate with your current lender. Don't worry if the negotiation did not lead to a positive result. It is worth a try before shopping around, which brings us to your other option.
If your current bank says there are no better deals for you, look elsewhere. Borrowers can enjoy incredibly competitive rates as a new customer. What you need to do is to understand your options and make sure to take advantage of the present conditions. Never settle for the packages that are offered to customers regularly. This basic loan often has features that you do not even need, such as credit cards and offset accounts (unless you know you will benefit from them).
Customer apathy is often pointed out as the reason why existing borrowers do not get an attractive rate. However, it is mainly due to the lack of transparency between banks when it comes to their prices and processes. Customers end up not taking any action because they do not know the available and better offers.
Loyalty, without a doubt, is an admirable trait. However, when it comes to your home mortgage loan, it is not something you should possess. If you want to get the most out of your money, you need to shop around and look for better deals. Despite being satisfied with your current lender's performance, you do not want to pass up on the chance of paying less.
So, if you have been with your bank for three or more years, it's most probably time to make the switch. Take the time and effort to research to find a lower rate from other lenders.
If you have any questions about your tax, feel free to get in touch with Australia's leading tax return provider!
*General Advice Warning – "Any financial advice provided by TaxReturn.com.au is general in nature and is not personal financial advice. It does not take into account your objectives, financial situation, or needs. Before acting on any information, you should consider the appropriateness of it regarding your own objectives, financial situation and needs."